RETURN TO NORMAL OPERATING HOURS
The Robinvale Leisure Centre will return to normal operating hours from Tuesday January 11. A reminder that masks are required to be worn upon entry and proof of vaccination is required for all patrons aged 18+.
Welcome to Robinvale Leisure Centre

Robinvale Leisure Centre is the premier gym, stadium and outdoor swimming pool in Robinvale. We offer you a fully-equipped health club, a solar heated 33-metre lap swimming pool, intermediate pool, toddler pool, and stadium.

Operating from the health club are a range of group fitness programs, from your favourite strength classes to our relaxing pilates classes.

Another one of our strengths is personal training services. If you're looking for a little more one on one assistance from a personal trainer, the Robinvale Leisure Centre is the place for you to achieve your overall health and wellness goals.

Swimming Lessons are held during the summer months and commence with babies from 6 months of age through to adults. With something for everyone to enjoy we look forward to welcoming you to the centre!
Opening Hours
Monday, Wednesday & Friday:
6am to 9am, 2pm to 9pm
Tuesday & Thursday:
2pm to 9pm
Saturday / Sunday:
11am - 2pm

New Years Eve - 6am to 5pm
New Years Day - 11am to 7pm

Become a Member
Take your first steps with a Free Guest Pass and see what Robinvale Leisure Centre has to offer.
Say YES to Summer Treats
Cool down this Summer by trying these refreshing Frozen Berry Yoghurt Swirls! Quick and easy to make with only 4 ingredients - they are sure to be a hit with the whole family!
Say YES to a Safe Summer
Summer is here, and it's a great time to remind each other to be safe when in the sun or by the water!
Improve your leg strength and fitness with the Hydro Functional Kickstarter program!
We are excited to offer the Hydro Functional Kickstarter program at Robinvale Leisure Centre! The Hydro Functional Kickstarter program includes opportunity for people with knee pain or arthritis to participate in an aquatic exercise over a six week period*.​ Find out more today.
Water, what is it good for?
Drinking enough water every day is crucial for many reasons: Organ function, prevention of infection, cellular nutrition, joint health and regulation of body temperature. Learn more below.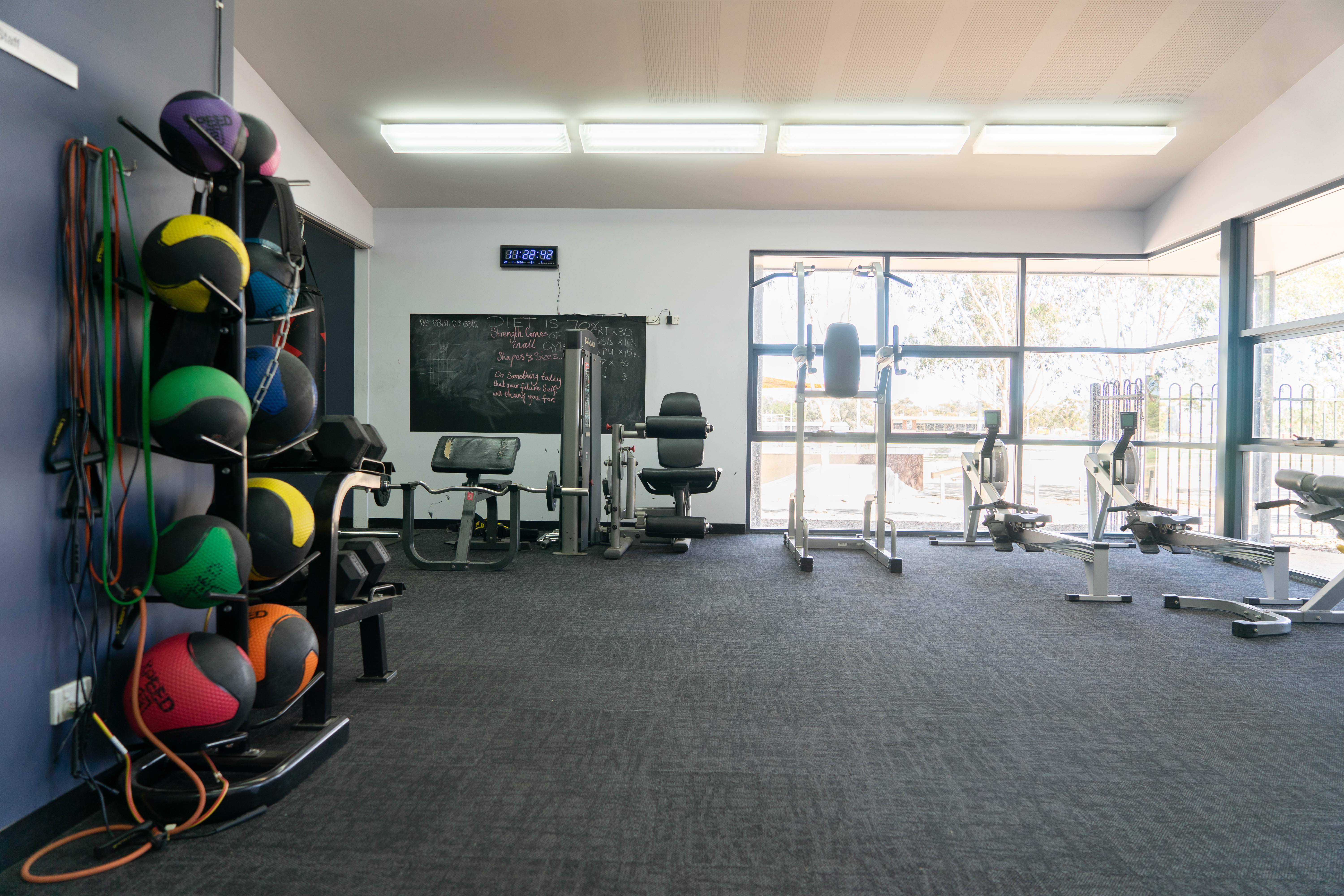 Personal Training
Personal Training is a premium fitness service that provides the most innovative and varies fitness offerings.